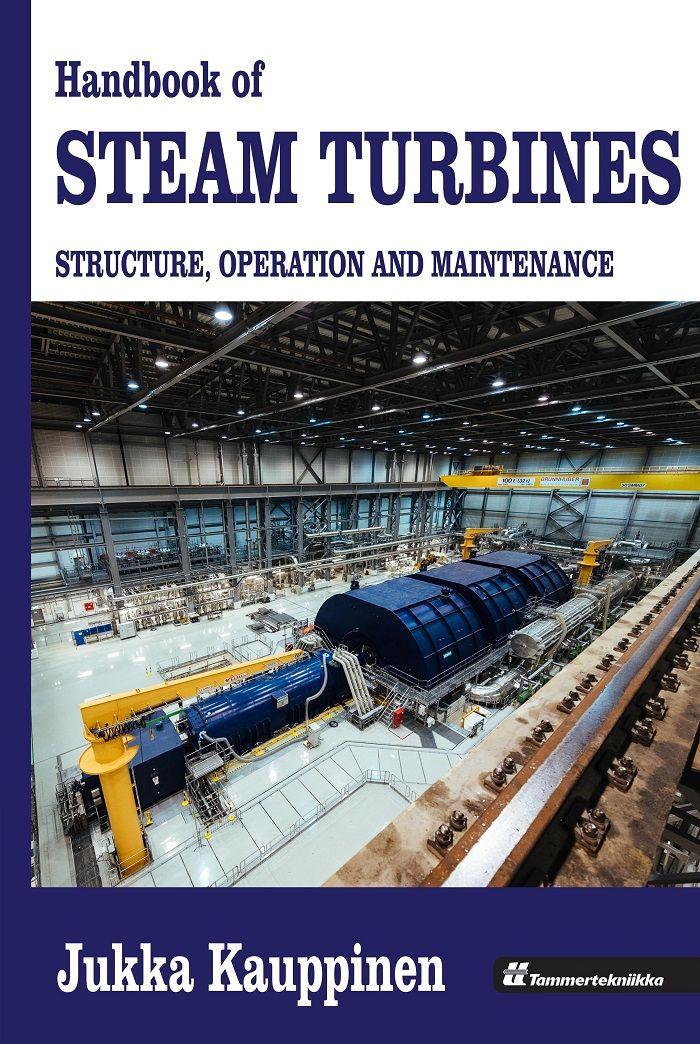 30/06/2022 kirjoittanut Lauri Hietalahti 0 Kommentit
Handbook of STEAM TURBINES
A handbook on the function and operation of steam turbines will be published in August 2022. This book is a practical turbine handbook for all operating and maintenance personnel working in power plants as well as a thorough introduction to students of energy maintenance.
Ensuring a steady and secure supply of electricity requires great financial investments in power plants and maintaining a highly skilled staff.  This book explores the various states of steam in the turbine process, the different parts of a turbine, water chemistry, automation as well as turbine maintenance and monitoring the operation and condition of a turbine. The information in this book is gathered from experienced experts in various fields that describe their own experiences in their specific fields and different fault situations.
The first section discusses steam and how steam behaves in the different parts of a turbine. The function of the steam process in the different parts of the steam turbine forms the basis for understanding the operation of the turbine. We explore how these different parts function under different operating conditions, such as cold, warm and hot start-ups. In case there are impurities in the steam, it is important to determine the parts in which they are located and whether they have originated from the start-ups and/or during operation. Many turbine failures could have been avoided, if the above factors had been understood.
This book also contains a summary of different faults and damages in a steam turbine, based on the fault examinations of over a hundred steam turbines.
The maintenance basics of the different parts of a steam turbine, operating spare parts, ordering maintenance and monitoring as well as performing maintenance will all be explained in detail. The steam turbine parts have often various names depending on the turbine supplier.
Feed